Beacon House's
Long Term Treatment
The Beacon House's long-term treatment program is our flagship program, the program that has helped hundreds, if not thousands, of men find long-term sobriety, and has impacted the lives of countless others. What makes our program so different? Well, unlike most treatment centers, we don't allow insurance companies to tell us how much treatment you need. Rather than an individual's treatment stay being dictated by how much they can pay or how much their insurance company is willing to dole out, here, a man's length of stay is determined by a man's need and their personal progress in recovery. We will let you stay as long as you need to build the life that you want.
We look at the causes & conditions of substance use rather than settling for what is on the surface. Whereas other treatment centers may look to provide a general education about addiction and send you home in hopes that self-knowledge will solve a lifetime of addiction, we hold you accountable to making real, long-lasting, positive changes. We look at the multivariate, complex picture that addiction is and zero in on these individual factor: cognitive, behavioral, moral, spiritual, social, financial, and familial. Men in the long-term treatment program not only receive many of the clinical offerings of the 90-day program but experience a more robust menu of program offerings that address these many factors: working the 12-steps in full, trauma therapy, family reunification & reintegration, workforce development, educational & vocational opportunities, and financial literacy to name a few. Learn more below.
The "Primary Program" at Beacon House builds upon the foundation residents establish in the 90-day program. Whereas residents in the 90-day program learn the basic concepts of the disease model of addiction and learn about basic recovery tools, the "Primary Program" pushes residents to implement and practice these tools at a more consistent level. Residents are required to obtain a 12-step sponsor and work the 12 steps in their entirety, including a comprehensive 4th and 5th step process that pushes men to delve deeper into the trauma of their past as well as lifelong misconceptions, fears, and resentments. Residents attend Accountability Groups and take on service commitments and leadership positions around the Beacon House community that were previously unavailable. The Primary Program remains "No Contact" until graduation.
Residents are required to apply for the second phase of Beacon House's long-term program. During the second phase of Beacon House's program, residents reside in sober-living-style studio apartments that afford them a greater level of autonomy, flexibility, and comfort. Residents are also afforded the opportunity to pursue educational & vocational goals: community college, university classes, trade school, certification programs, internships, or employment, depending on an individual's personal situation and goals. In many cases, residents become eligible for scholarships, grants, tuition assistance or in-house internships. Residents are guided through family reunification and reintegration, working closely with our counselors as they establish healthier relationships with their loved ones. Residents are required to budget their time and money appropriately and learn to practice responsibility, discipline, and stewardship of newfound freedoms.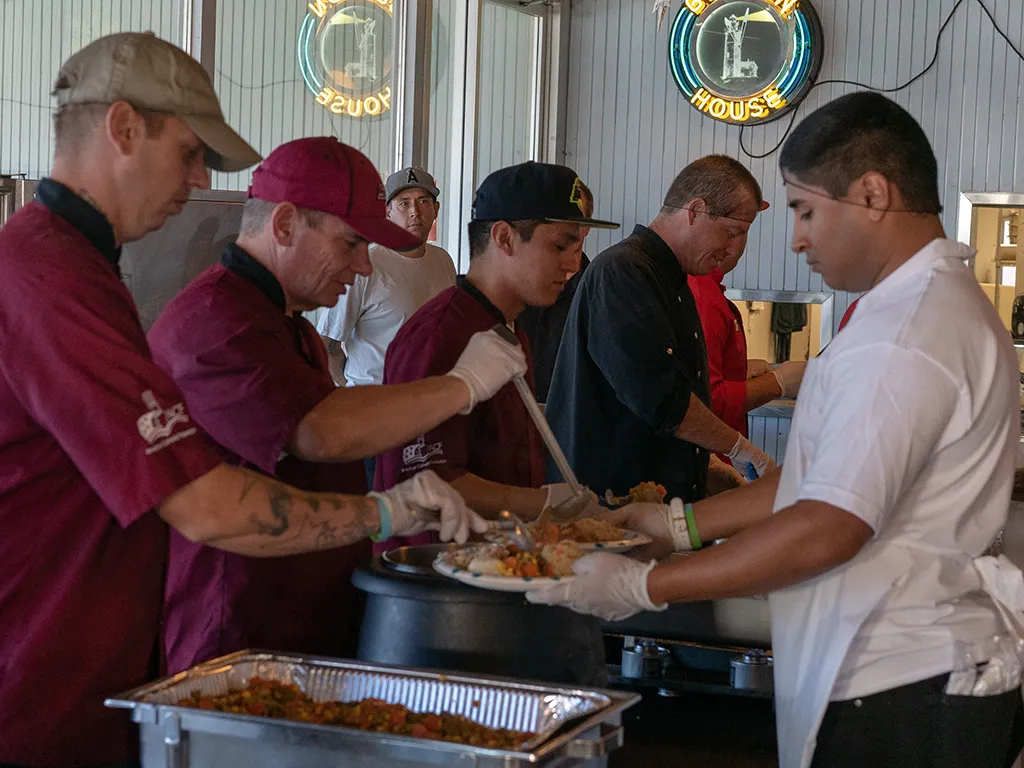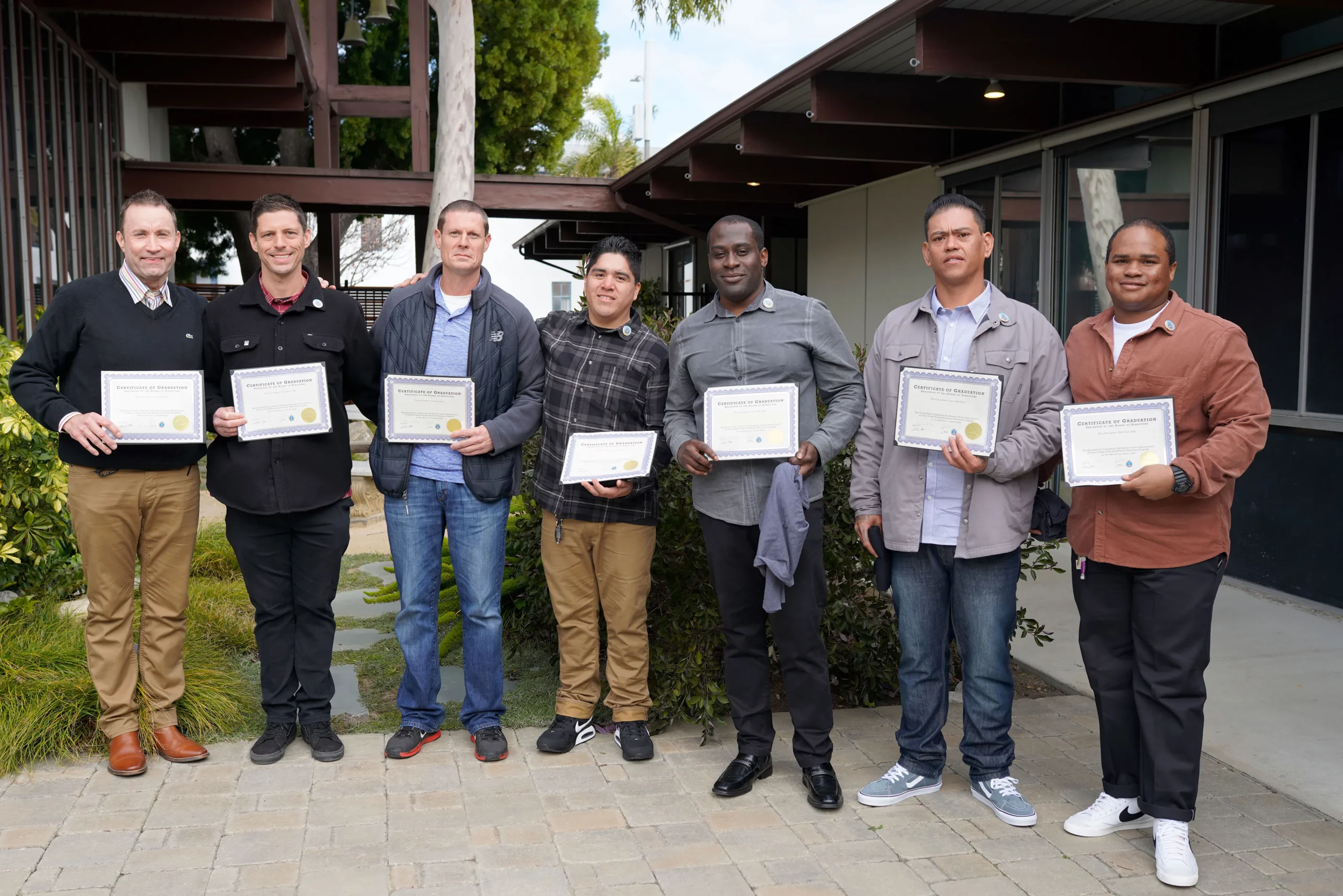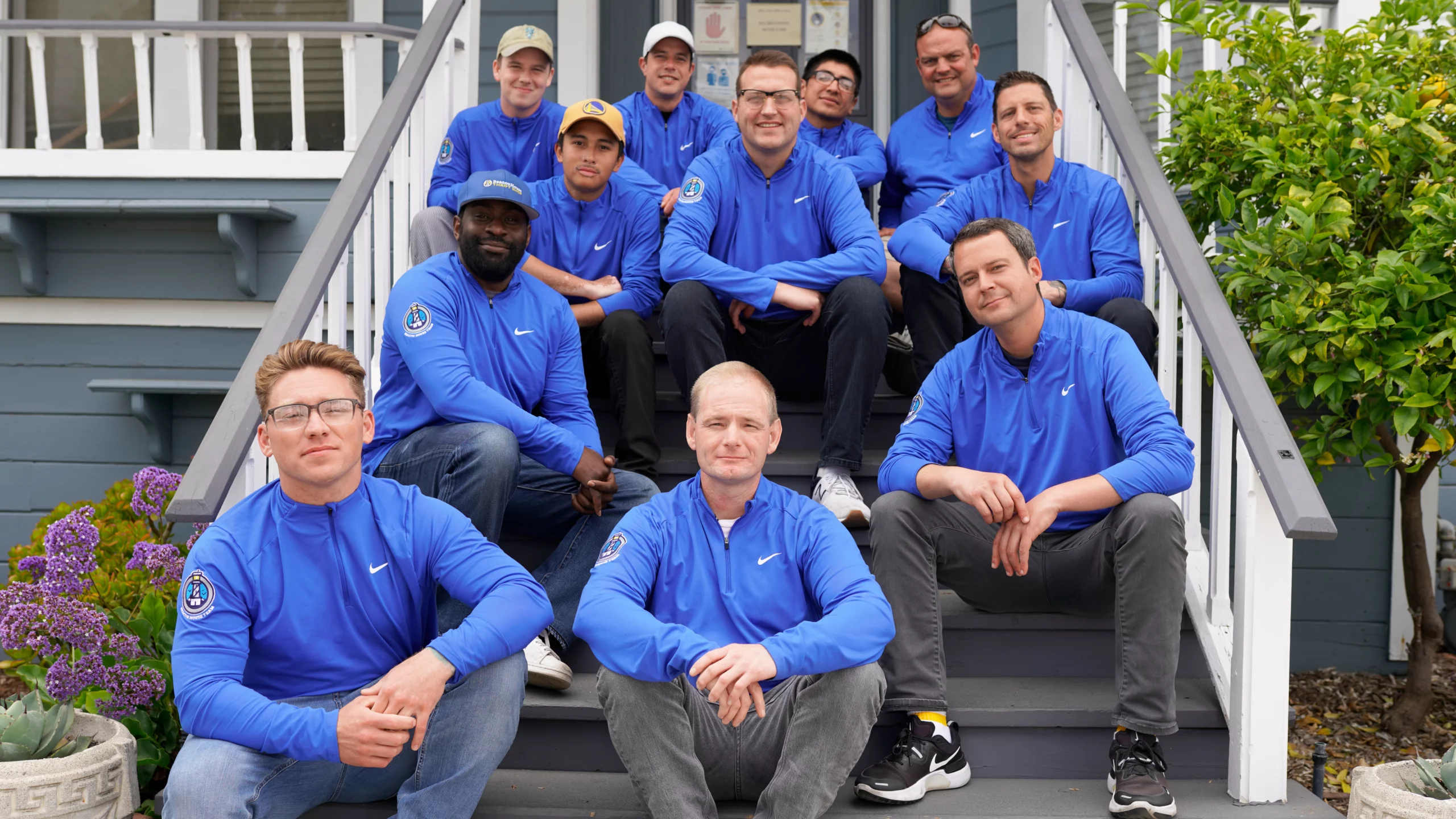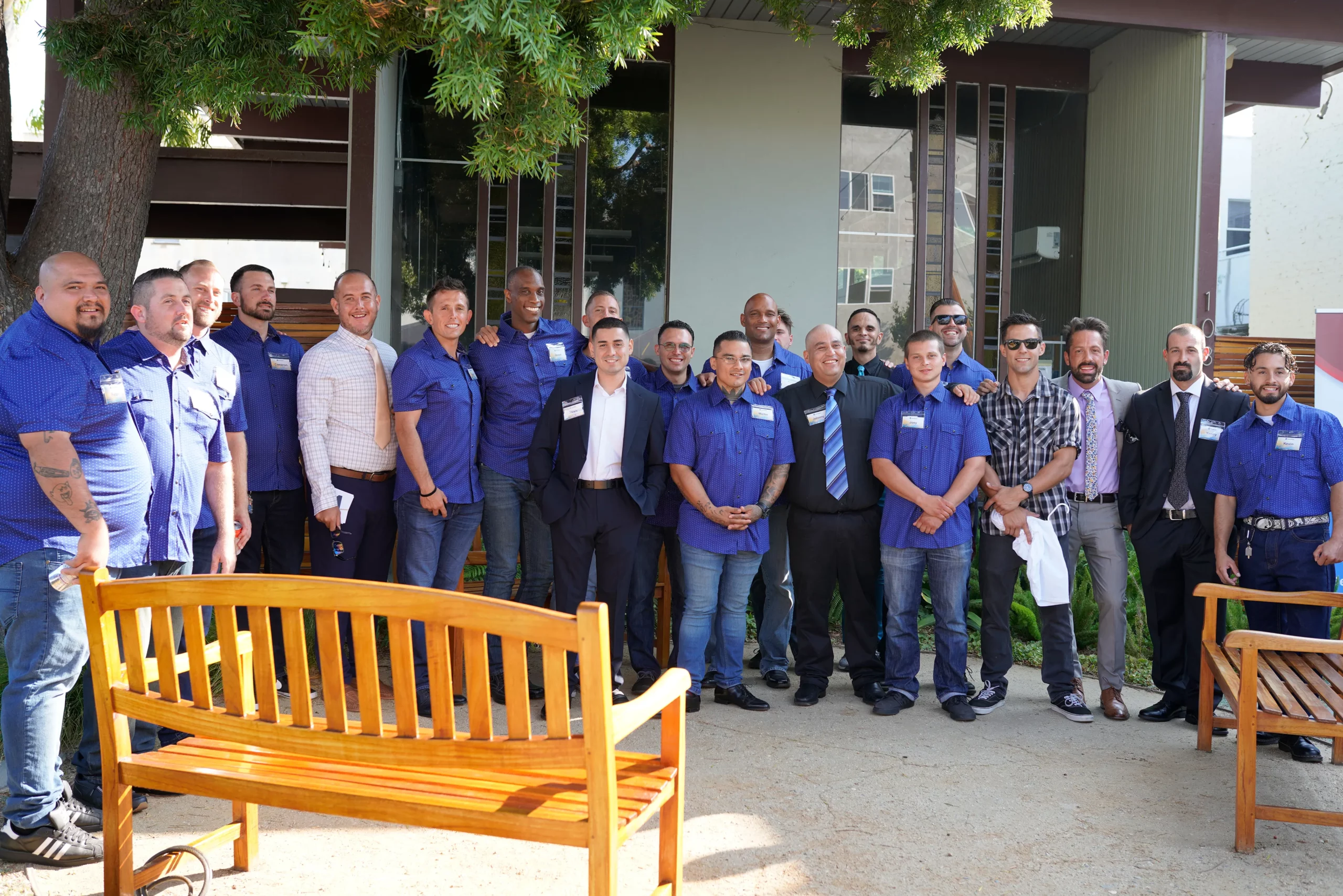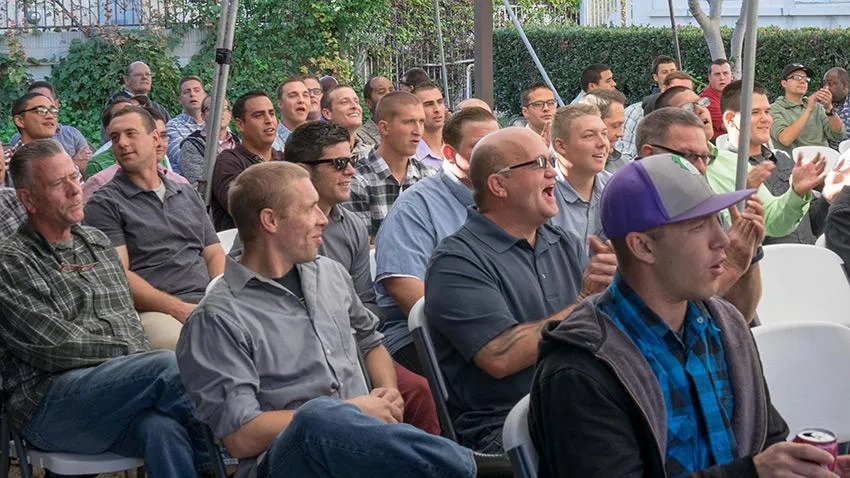 We at Beacon House have long recognized that trauma from one's past is often part of the multivariate equation that creates addiction. As such, every one of the residents in our long-term program is required to complete Trauma Process Groups during the Primary Program. Led by trained professionals, these groups allow clients to comb through their past and identify how specific traumas and experiences have influenced their schema and worldview and continue to have adverse effects in the present day. Through identifying and challenging the source of long-standing emotional and behavioral issues, individuals can begin to create new neural pathways in the present. The goal here is understanding, insight, healing, and growth.
Our goal for every single one of our residents is not just to achieve abstinence from drugs & alcohol, but to achieve their full potential. Upon graduation from the "Primary Program", our counselors will work with our residents on developing education & vocational plans and pursuing them while living in Phase 2. Some residents complete trade or certificate programs, some residents complete their GED and move on to a local community college, some complete university courses, and still others complete internships or training specific to their career path as they prepare for work. In order to help residents achieve their goals, we will often offer scholarships, tuition reimbursement, and support with other vitally needed resources: books, laptops, school supplies, transportation, etc. Through this we now have Beacon House Alumni working in law offices, ambulances, hospitals, treatment centers, resorts, steakhouses, homeless services, classrooms, and elsewhere.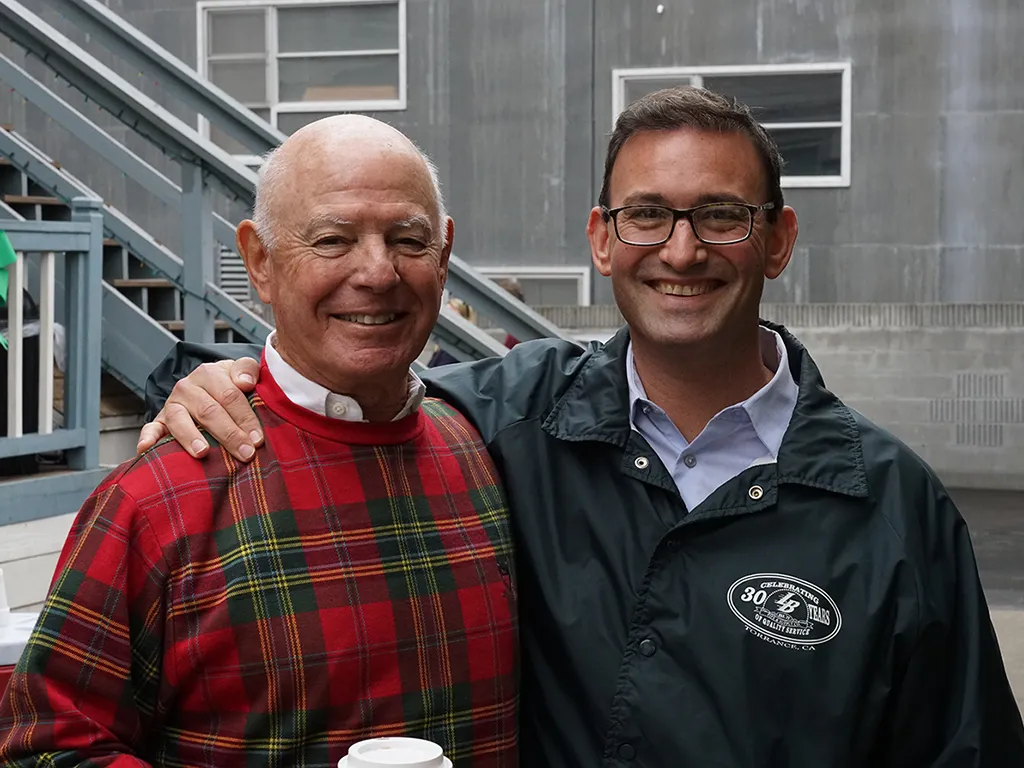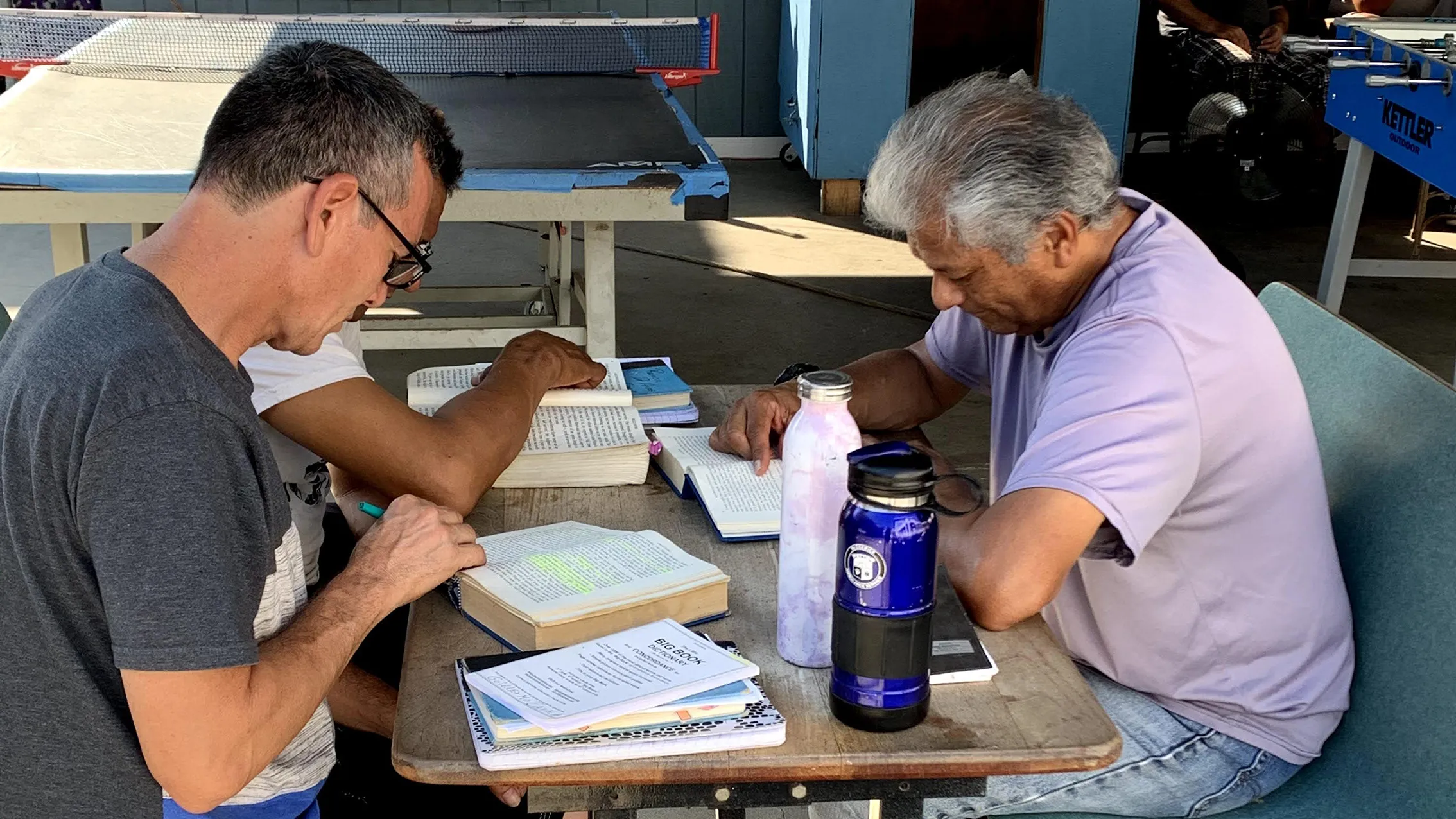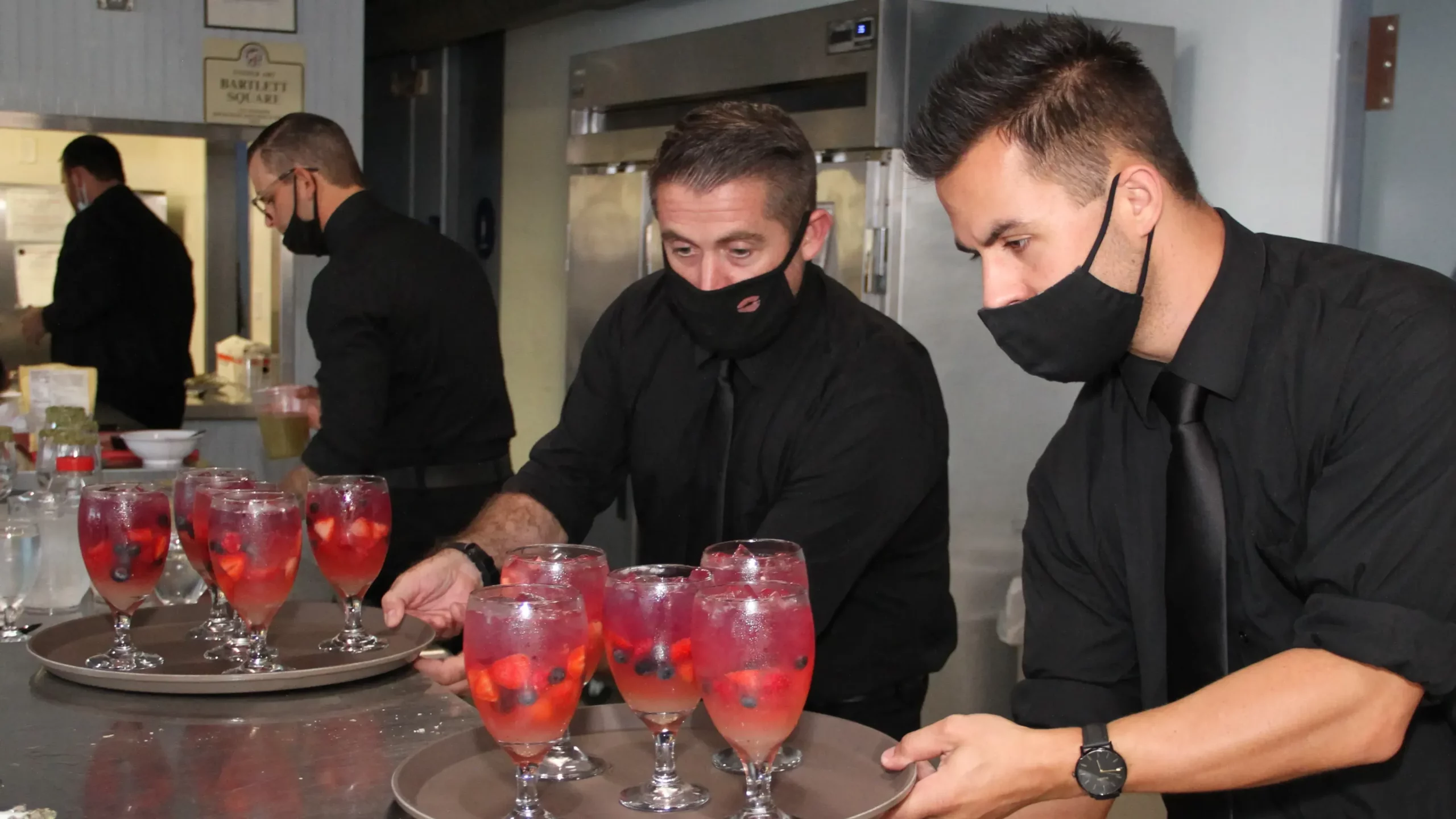 For the primary phase of the program, residents are not allowed phone calls, visits, weekend passes, family passes, social media, etc. We believe in "first things first" and we believe that our men need to separate from all distractors to focus on their recovery Additionally, we believe that a period of separation is necessary for both the resident and the family to have time to heal from the traumatic experiences of addiction. During the transition to Phase 2, our clinical staff will guide residents through the family reunification process, using the "9th step amends" as the vehicle. In this way, the resident does not contact their family again until they've undergone a personal transformation significant enough to have a different relationship with their loved one. There is then much focus during Phase 2 on establishing healthier relationships with their family and treating their family like a man in recovery rather than taking advantage, hurting, and manipulating.
An essential component of our long-term treatment program is Workforce Development, where men can learn the value of service, develop marketable job skills, build work ethic, and help keep the doors open for the next man. Our Workforce Development is comprised of our two main social enterprises: Beacon House Thrift Stores & Beacon House's Culinary Operations. Through these programs, residents obtain service commitments that are akin to jobs—except rather than showing up to an actual job, they get to practice working in a safe, supportive, therapeutic environment. In this way, residents can learn to work sober around other men in recovery that will support their efforts by offering feedback, constructive criticism and support. This is also an arena for residents to learn teamwork, cooperation, and communication. Workforce Development is therapeutic for our residents and—at the same time—generates vital revenue that supports our treatment program.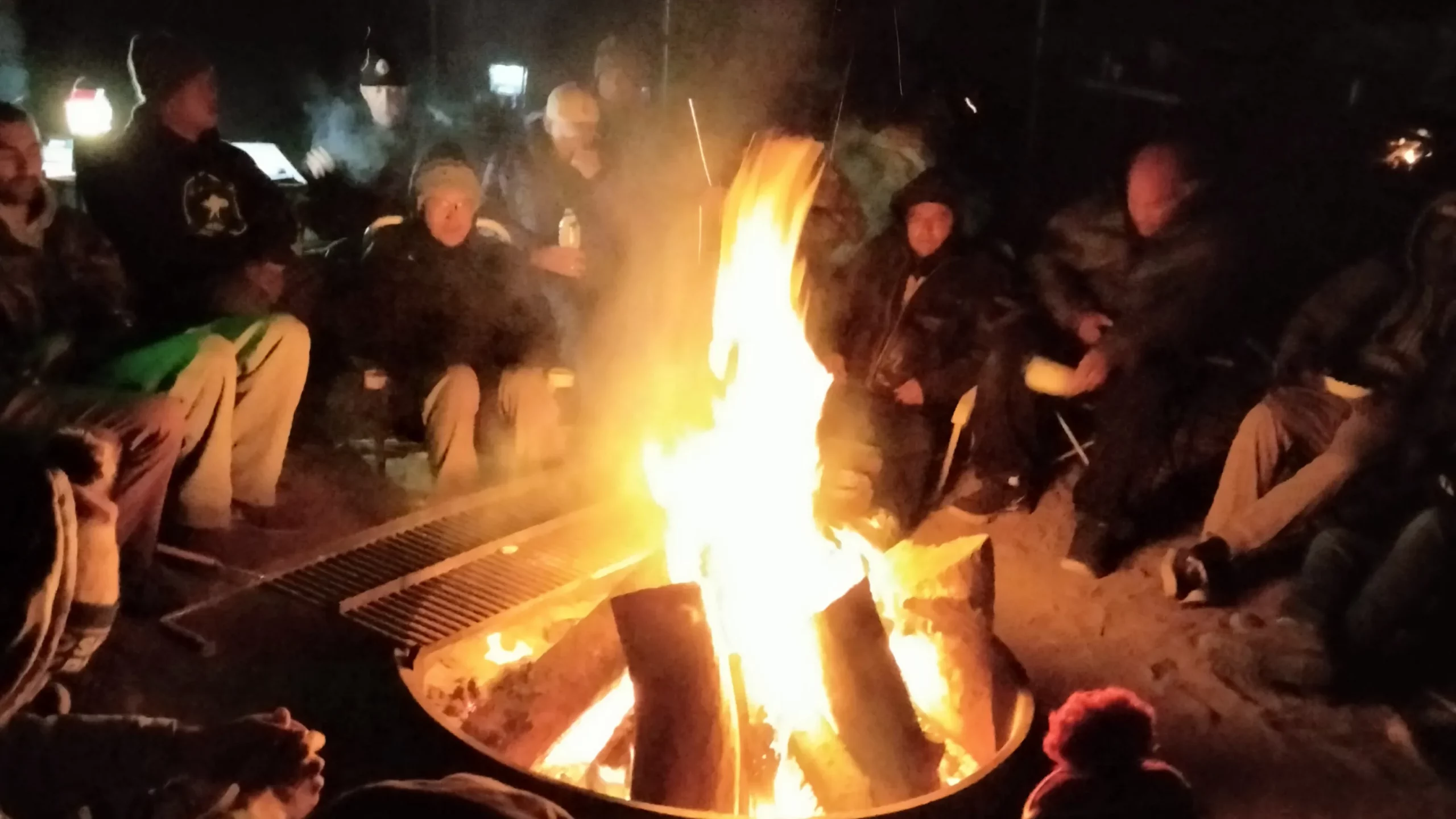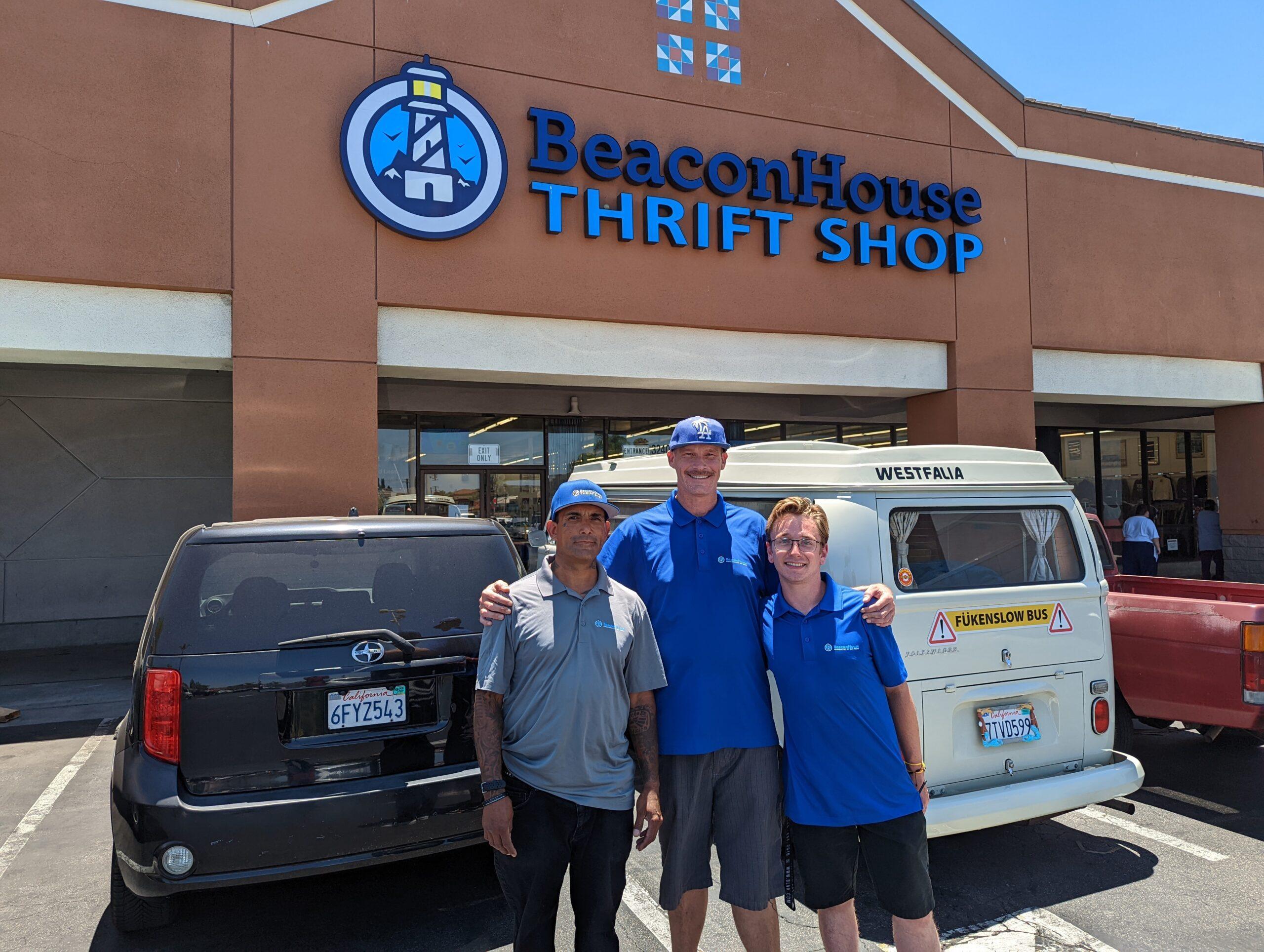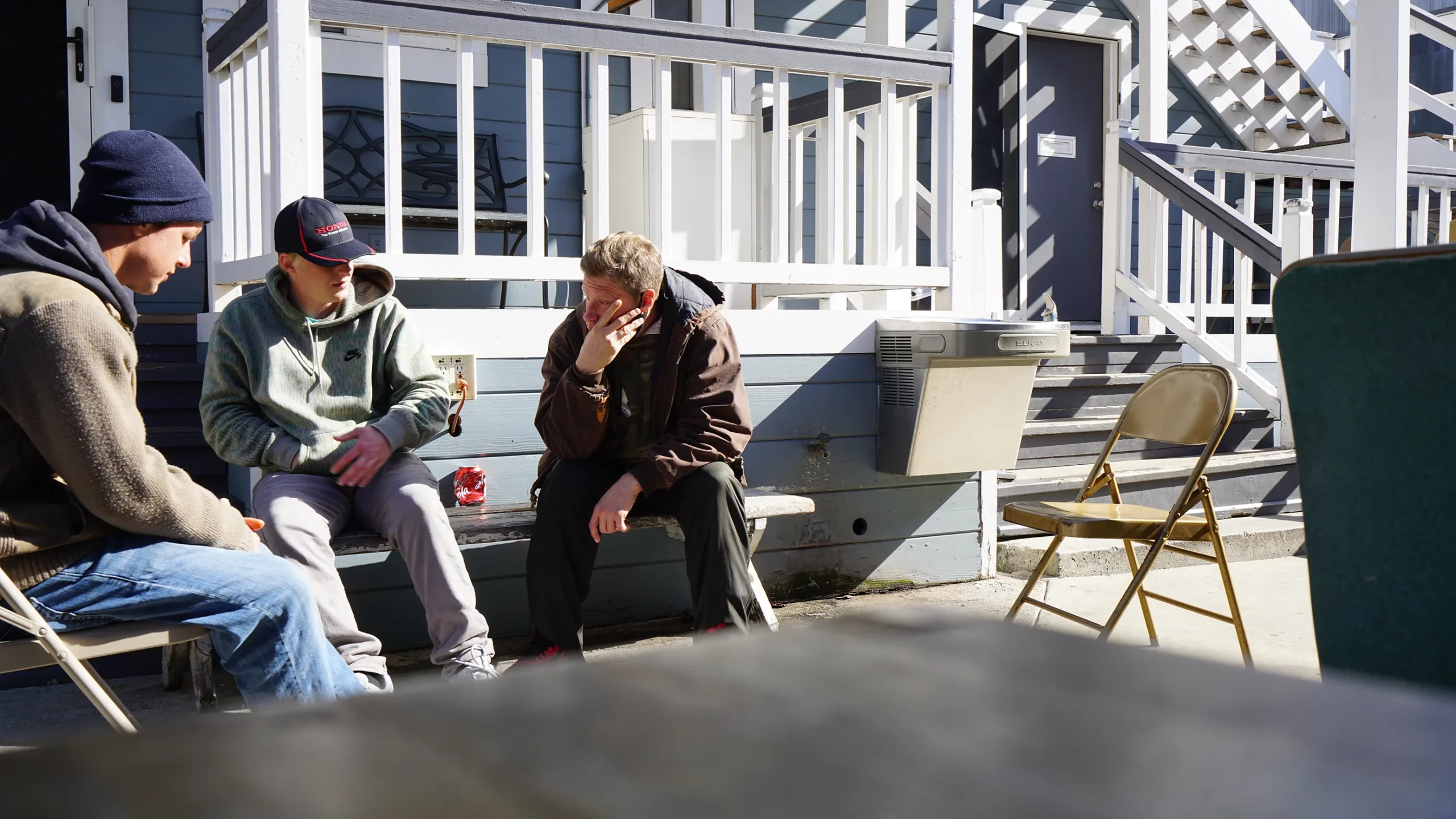 Residents in both Primary & Phase 2 are required to "give back", emphasizing the value of cultivating a lifestyle of service to others. For the residents in Phase 2, giving back often takes the form of various leadership opportunities and service commitments around Beacon House. Phase 2 men are mentors, 12-step sponsors, peer group leaders, interns, Thrift Store managers, house presidents, camp counselors, and Alumni Association officers. These various leadership opportunities give formerly broken men the opportunity to have a voice, be assertive, contribute to their community, and learn to take responsibility for the welfare of those around them. We want all of our men to be prepared to go back out into society and make a difference.
Achieving physical sobriety is just the first step towards recovery. Much of Beacon House's long-term treatment program and the clinical interventions of the counselors are focused on helping residents establish a foundation, upon which they can build a lifetime of recovery. We do this by helping residents address the long-standing fundamental issues of their life: unhealthy behaviors, destructive thinking patterns, faulty beliefs, lack of education, debt & financial ruin, trauma, toxic relationships, depression, fears, and more. However, we also focus on helping residents build traits and habits that will sustain them as they move forward in life: a relationship with a higher power, a practice of prayer & meditation, developing a healthy support network, developing self-awareness and self-efficacy, practicing ongoing self-examination, building relationships with mentors, and addressing their physical health & well-being.
to Sobriety in San Pedro, CA
Transform your future with our exceptional rehabilitation center and evidence-based addiction treatment program. At The Beacon House, we provide a path to hope and a brighter tomorrow for you and your loved ones. If you're ready to lay the foundation for a successful journey towards lasting recovery, reach out to us now at:
Frequently Asked Questions
On Our Long Term Treatment
For men that complete the Long-Term Program successfully, "long-term" typically means 2-3 years. However, the long-term program is not offered in a prescribed, predetermined length of time. Instead, the length of time it takes one to complete the program in its entirety depends upon their personal progress in recovery, as well as their specific goals.
Long-term treatment may be appropriate for individuals who have not found success with shorter term treatment programs, have a history that includes multiple relapses, or have complex substance use or behavioral issues that require extended care. Many of our men have attempted other treatment methods dozens of times before
Out long-term program includes many of the clinical services of our 90-day program (e.g., individual & group counseling, case management services, treatment planning, etc.) but also offers trauma process groups, more robust 12-step curriculum, assistance with family reunification, and educational & vocational planning.
The "Primary" Phase of the program is no-contact. This means that residents are not allowed phone calls, visits, passes, letters, or social media. The purpose of this is to allow both the residents and the families the time and space to heal from the consequences of addiction.
All residents of the long-term treatment program begin their treatment episode in the 90-day program. One must first complete our 90-day program to become eligible for the long-term program. From there, a resident will be assessed, a treatment plan will be developed and our staff and phase 2 residents will work with you to help mold you into the best version of yourself: building character, developing spiritual values, and practicing a disciplined sober lifestyle.
Our goal for every one of our residents is to achieve recovery from addiction & reach their full potential. The typical picture of this is: 2-3 years of continuous sobriety, emotionally stable, solid character, a healthy sober support network, productive relationships with friends & family, vocational training or education completed, a stable job in a field of their choosing, a car in their name, and a savings of a few thousand dollars. We believe that at this point, men are ready to reintegrate into society as productive, contributing members on a path towards success.
We do not accept insurance, nor do we accept payment for treatment. Our long-term treatment is free and we refuse to deny anyone treatment due to a lack of funds. If Medi-Cal eligible, we will sign a resident up for Medi-Cal which will typically cover a portion of a resident's stay. Beyond that, the price of treatment is willingness to change and full participation.
All residents of the long-term treatment program begin their treatment episode in the 90-day program. If interested in our long-term program, please call
(310)-514-4940
to complete a screening with our admissions team. A screening helps our team to determine if we're the best fit for you.