What to Expect For The
Lighthouse Program
Beacon House's lighthouse program is where your recovery journey can begin. It is a comprehensive and intensive approach to addressing addiction—a highly-structured program where virtually every aspect of daily programming is engineered to facilitate positive change. To unlearn a lifetime of addiction and self-destructive behaviors one must, necessarily, replace this way of living with a healthy lifestyle conducive to recovery from alcoholism. It is a "social model" program, which means that we emphasize peer-to-peer feedback, peer mentorship, character building, spiritual values, responsibility, helpfulness to others, and following the directions of those that have recovered before you.
Our program thrives on the combined power of clinical expertise and 12-step curriculum. This means that we employ Registered and Certified Substance Use Disorder counselors as well as Licensed Clinicians and utilize evidence-based practices such as Motivational Interviewing, Cognitive Behavioral Therapy, Moral Reconation Therapy, and Trauma-Informed Care. These clinical components are intertwined with a program curriculum that is heavily rooted in 12-step philosophy. This means that in addition to group counseling, individual counseling, and clinical interventions, clients can expect to obtain a 12-step sponsor, learn the basic concepts of 12-step programs and begin 12-step work while in the lighthouse program. The primary focus of the lighthouse program is helping clients understand the disease concept of addiction and learning & practicing the fundamentals of recovery. Participants who complete our lighthouse program successfully are encouraged to transition to our long-term program.
Learn more below.
Beacon House's lighthouse program offers a robust and intensive schedule of clinical services. Residents attend group counseling sessions at least once a day and individual counseling sessions at least once a week, each of which are led by trained Substance Use Disorders counselors. Group Counseling topics include: Conflict Resolution, Cognitive Behavioral Therapy, Healthy Relationships, Relapse Prevention, and Spirituality. Whereas at other SUD treatment programs, a client may receive a more shallow group curriculum, our group counseling sessions are heavily focused on holding residents accountable to meaningful change. We help residents identify unhealthy thinking and destructive behaviors and begin to implement positive behavioral and lifestyle changes that lead to freedom from addiction.
The men of the Beacon House lighthouse program attend several 12-step meetings per week, both in-house and in the local community. 12-step meeting exposure allows the men in Beacon House's lighthouse program to not only listen to trained professionals teach about recovery from addiction, but to listen to their peers share real experiences in their ongoing recovery journey. 12-step meetings act as a vehicle for creating community, connection, mentorship, and healthy relationship-building. Additionally, 12-step meetings reinforce many of the concepts the men are learning in individual and group counseling sessions: honesty, humility, courage, justice, spirituality, prayer & meditation, and service to others.
While our staff are highly trained addiction professionals, many of them are also alumni of our program with "lived experience" in addiction. As a result, they are incredibly passionate and make themselves highly available to residents for mentorship and accountability. Nobody at Beacon House—from the Overnight Technicians to the Executive Director—is unavailable. We are eager to share with you about our journey in recovery and help you find strength and support in yours. At the same time, this also means that there is virtually nowhere to hide. Our staff are united in their intent to help men find sobriety and refuse to let you get away with failure. We will do everything reasonable to help you build a foundation for long-term sobriety.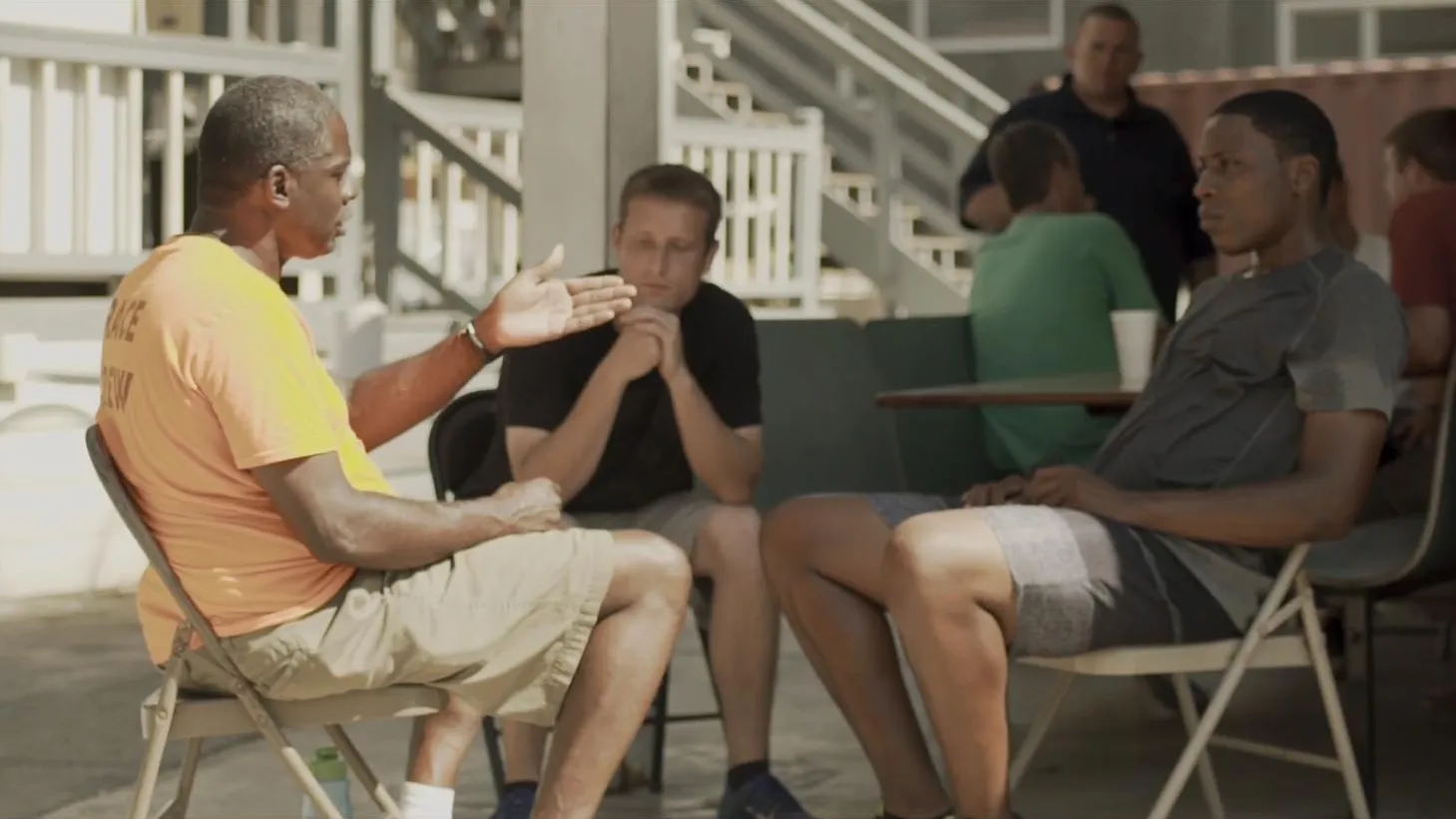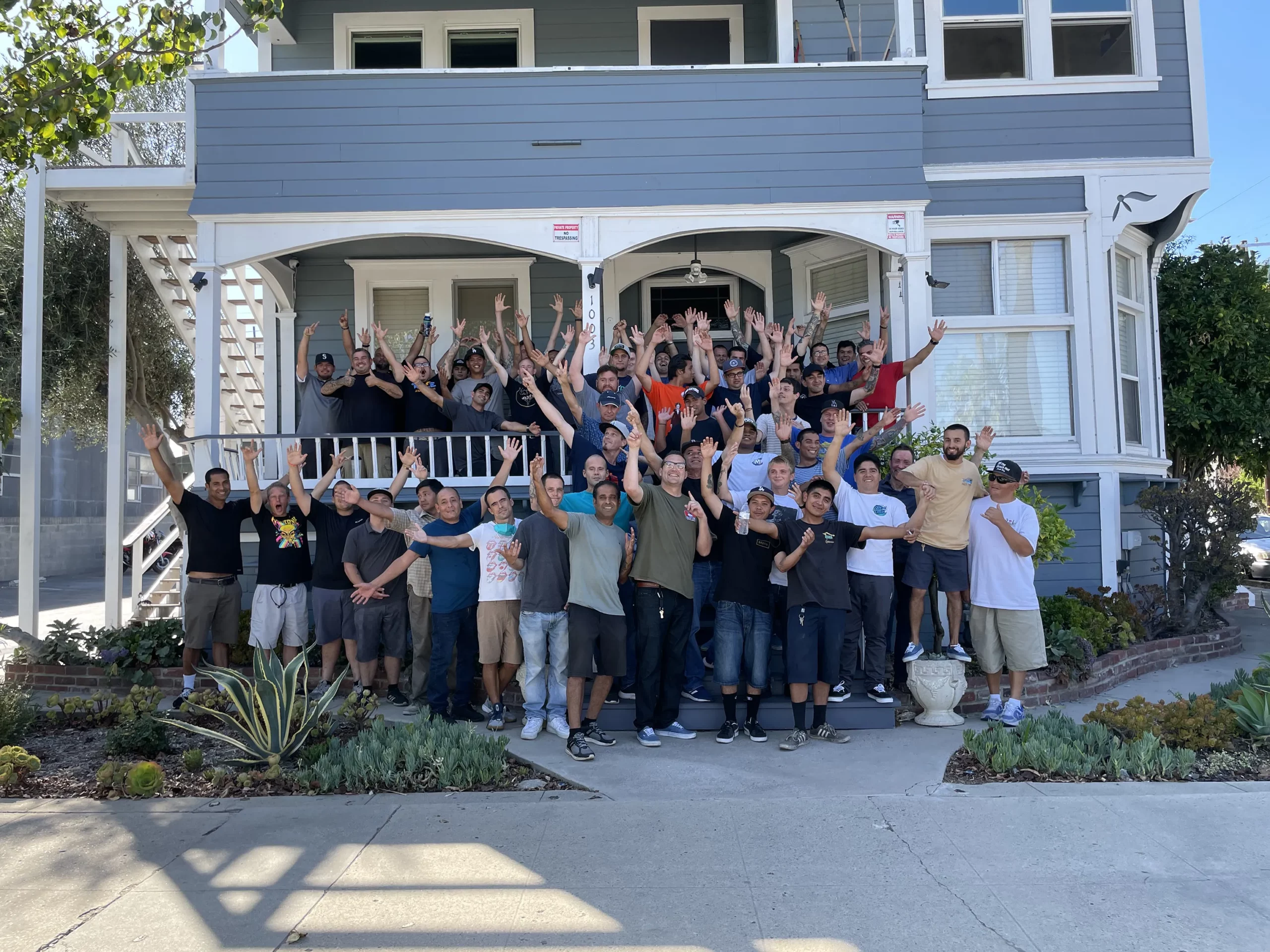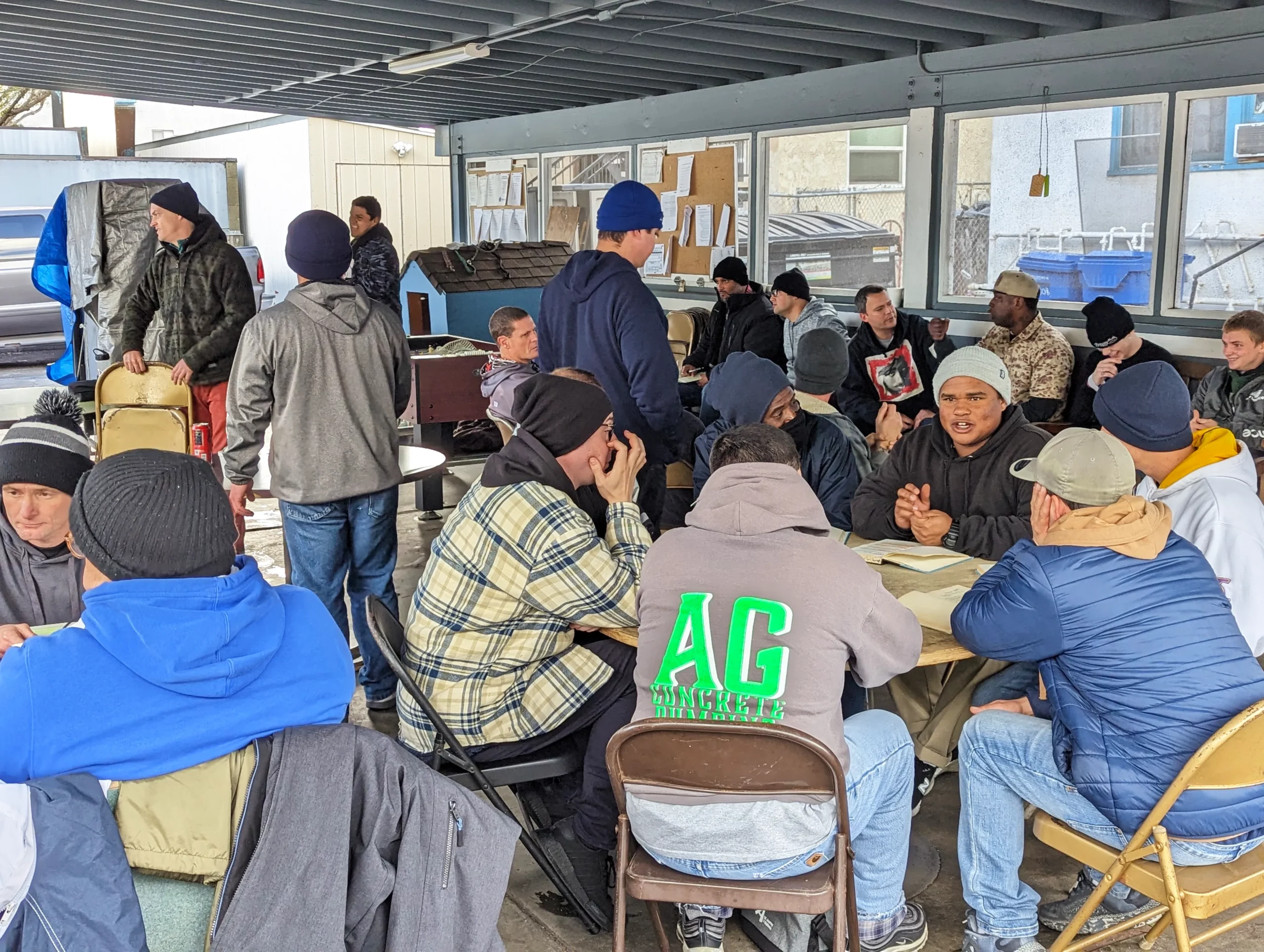 At the Beacon House, we understand that a life in recovery encompasses more than just constant programming. It's about finding joy, building connections, and learning to have fun without the use of mind-altering chemicals. On weekends and holidays, we offer a variety of recreational activities: games, movies, field trips, camping trips, barbecues, and picnics. We celebrate Holidays and turn the Super Bowl and UFC Fight Night into family gatherings.
Beacon House's lighthouse program is a highly structured environment where virtually every aspect of daily programming is engineered to facilitate positive change. Residents are required to wake up early, attend meals with all the other residents, participate in daily chores, attend all groups and classes, and participate in community service. Residents must follow a strict set of rules and abide by the program structure and are subject to discipline and consequences. The daily program schedule is designed in such a way to help individuals uproot a lifestyle of addiction and develop a lifestyle characterized by productivity, responsibility, and recovery.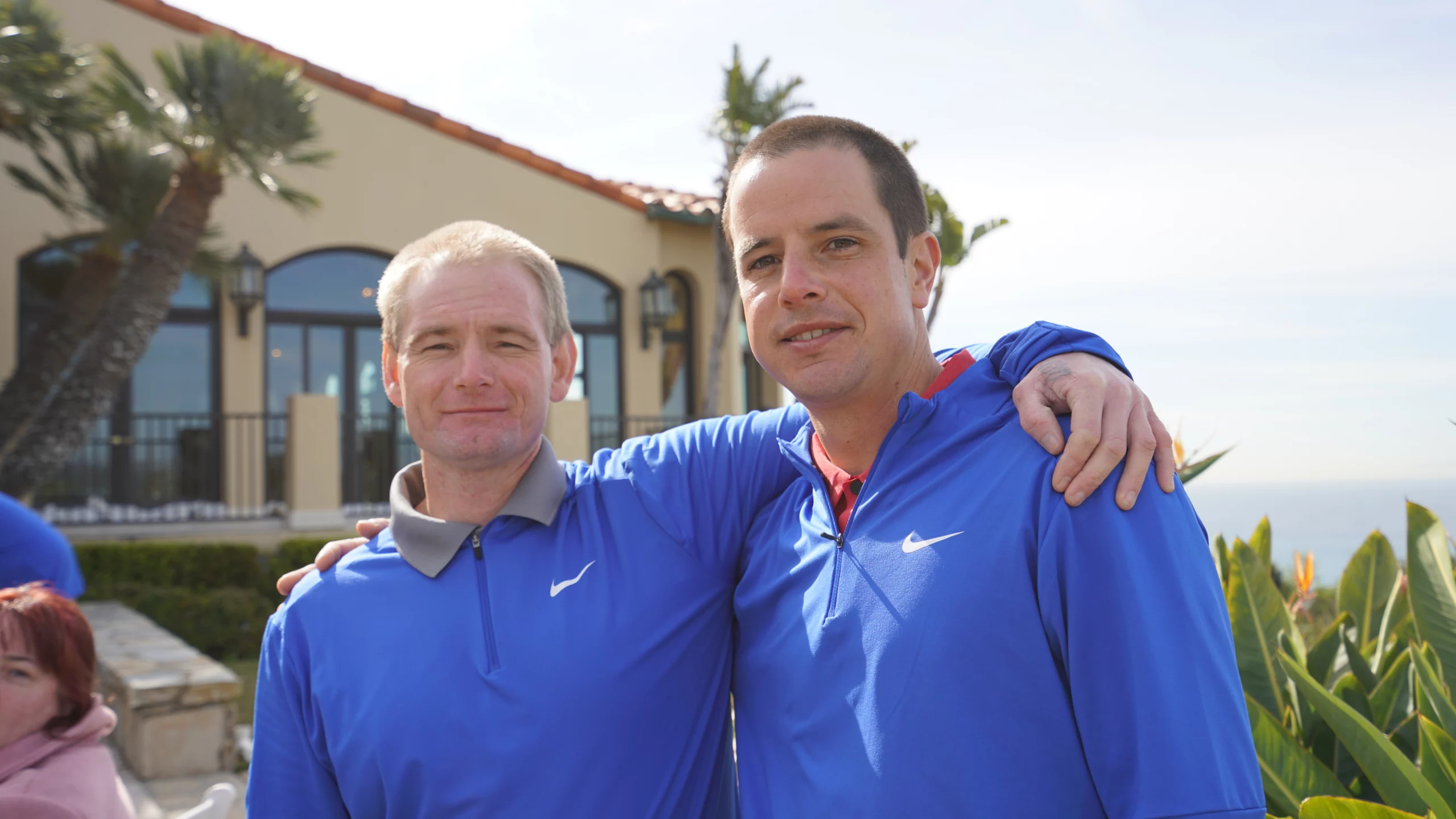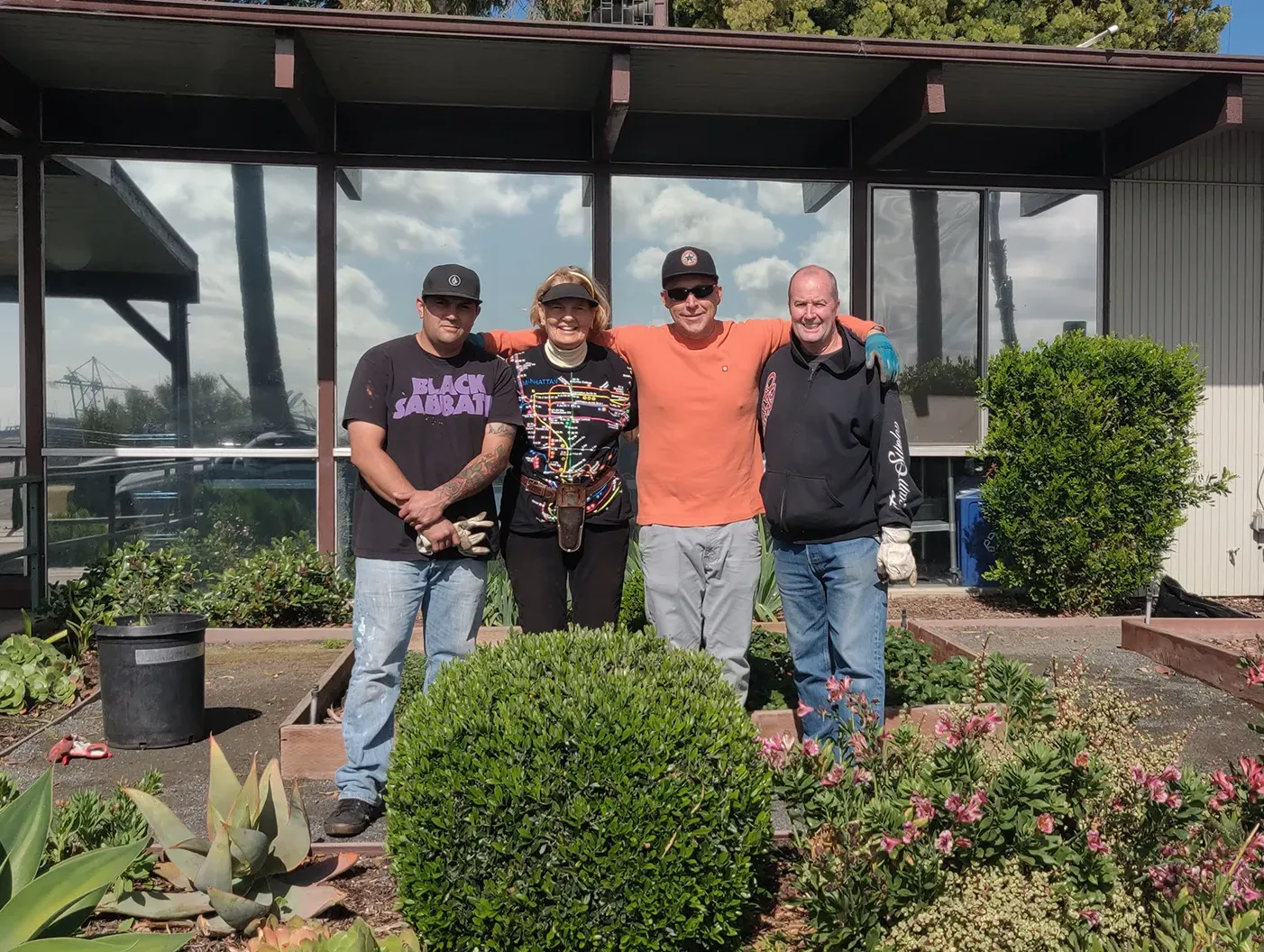 Our social model approach emphasizes mentorship, and we encourage senior residents to help and mentor newer residents. In our lighthouse program, you will be expected to obtain a 12-step sponsor who is in the second phase of the Long-Term program. Even when staff members are unavailable, our more experienced residents are there to act as sponsors, leaders, and examples. For us, social model means that the community relies heavily on the examples set by the men that came before them and the men around them. Every man is held responsible for the recovery of those around him and the health of the community. Every man is expected to exemplify recovery principles, hold their fellows accountable to commitments to change, enforce the rules and expectations of the program, model healthy behavior, and intervene on unhealthy behavior.
The Beacon House is designed as a "no-contact" program, which means there is no contact with family or friends for the duration of your stay. No phone calls, visits, passes, or letters. Additionally, the residents have no access to internet, social media, news, or cell phones. By removing distractions and external pressures, we free you up to fully engage in the recovery process and give your 100% commitment and focus to getting better. At the same time, we are allowing your loved ones a break from the constant worry and fear that often accompanies addiction. In this way, both you and the family have the opportunity to heal and do your own work before reuniting. Our goal for every resident is that, ultimately, their next contact with their loved ones is through the 9th step "amends" process.
We strongly encourage all our residents to consider transitioning to our flagship long-term program. While our lighthouse program is effective at helping individuals understand the disease concept of addiction and learn the basics of recovery, a lifetime of addiction often cannot be undone in a short period of time. We have found our long-term treatment approach offers residents the best chance to change their lives and achieve their full potential. The long-term program includes all the services offered in the lighthouse program, but goes beyond the fundamentals of recovery with program offerings that push residents even further: trauma focused therapy, service commitments, working the 12 steps, family reunification & reintegration, parenting groups, workforce development, educational & vocational opportunities, financial literacy classes, and leadership opportunities.
Learn more about Long Term Treatment
to Sobriety in San Pedro, CA
Transform your future with our exceptional rehabilitation center and evidence-based addiction treatment program. At The Beacon House, we provide a path to hope and a brighter tomorrow for you and your loved ones. If you're ready to lay the foundation for a successful journey towards lasting recovery, reach out to us now at:
Frequently Asked Questions
On The Lighthouse Program
Our lighthouse program combines evidence-based clinical interventions with 12-step philosophy and 12-step curriculum for a comprehensive approach to treating addiction. Treatment modalities include Social Model, Motivational Interviewing, Cognitive Behavioral Therapy, Moral Reconation Therapy, Trauma-Informed Care, and 12-step concepts.
The Beacon House's program is, always has been, and always will be free. The price of admission is willingness to change. We will never turn a man away due to a lack of funds. If a resident is Medi-Cal eligible, we will help them in Medi-Cal to receive Medi-Cal funding for some of the resident's treatment but at no point will treatment come at cost to the individual. Nor will insurance authorizations, or the lack thereof, dictate how long one can receive treatment from us.
The Beacon House serves wiling men ages 18+ with a Substance Use Disorder (SUD). The Beacon House is a "clinically managed", social model program which means that the organization is staffed by counselors and clinicians rather than medical personnel (e.g., doctors, nurses, etc.). This means that treating individuals with Serious Mental Illness (SMI) and/or severe medical needs can, at times, be outside the scope of our care. It is advised that individuals not attempt to diagnose or disqualify themselves for treatment. Call (310) 514-4940 for an over-the-phone screening to determine whether Beacon House is the right fit for you.
No, our lighthouse program is an intensive residential program and requires a full-time commitment. You will need to take a leave of absence from work, or otherwise cease employment, to focus on your treatment.
In general, it is advised that you get your necessary affairs in order, secure a thirty (30) days supply of any necessary medications, pack seven (7) days' worth of clothes, and come willing to have a new experience. If your substance use is such that you require a medically-supervised detox, we may refer you to such a facility for detox prior to admission. Ultimately, the answer to this question will depend on your situation and it is advised that you call our Admissions team for a screening and guidance regarding admission.
We do not keep a waiting list for admissions. If we cannot offer you a bed at this time, we will instead connect you to another treatment provider that provides an appropriate level of care to ensure that you receive the help you need as quickly as possible. That is not to say that there are always openings. Call (310)-514-4940 to speak with Admissions and receive the most up-to-date information regarding bed availability.
Nearing completion of the lighthouse program, our team will work with you to develop a discharge/transfer plan to support your continued recovery. In most cases, men completing the lighthouse program successfully are encouraged to transfer to our flagship long-term program.
To get started, please call our admissions department at
(310)-514-4940
to schedule a pre-admission assessment. During the assessment, our team will review your medical and treatment history and help determine if our lighthouse program is the best fit for you.